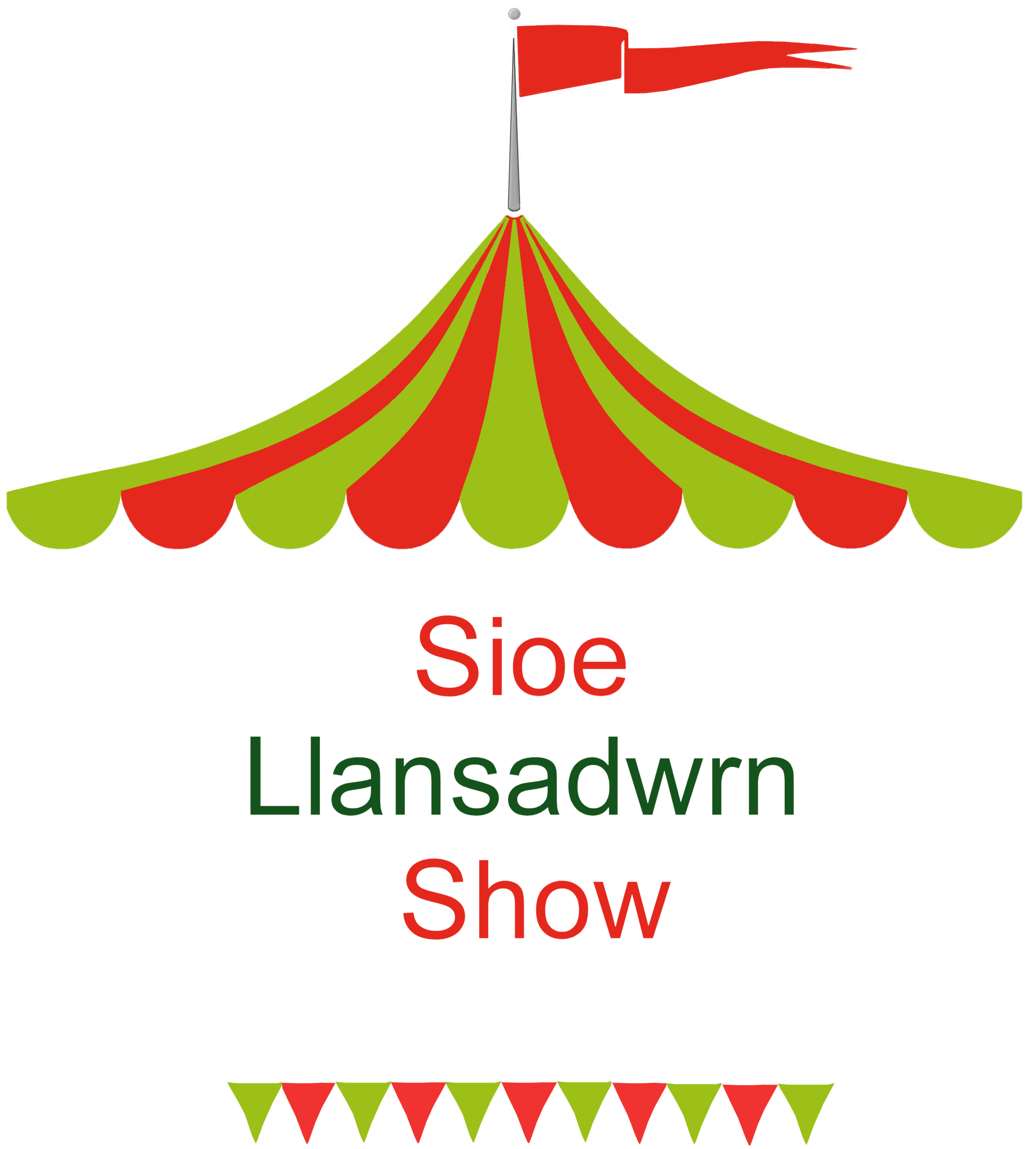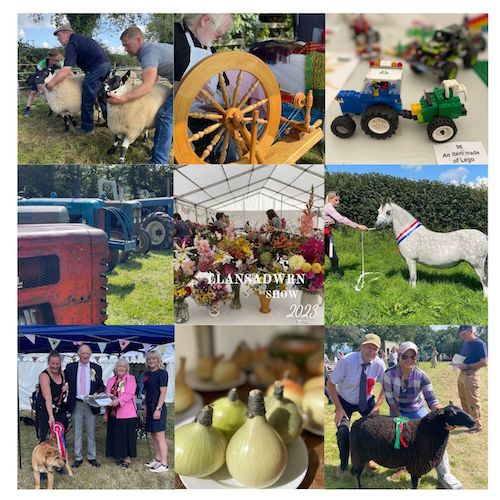 A HUGE Thank You to everyone who came along to this years Show.
Your support helped make it a great success.
Here's to 2024!
Llywyddion/Presidents
Bryan and Lynne Davies
Cae Cymuned Llansadwrn/Llansadwrn Community Field
DYDD SADWRN, MEDI 2, 2023
SATURDAY, SEPTEMBER 2, 2023
AMSERLEN / TIME TABLE
9.30 SHOW OPENS
9.30 In Hand Horse & Pony Classes
CUP PRESENATION for In Hand Horse & Pony Section
11.00 Tent closes for all classes in the horticultural, Art and Craft Sections
11.30 Sheep Classes
CUP PRESENTATION for Sheep Section
13.00 Dog Show
CUP PRESENTATION for Dog Show
16.00 PRESIDENT'S ADDRESS
CUP PRESENTATION for Horse & Horticultural, Handicrafts, Country Crafts, Arts & Children's Sections

Parking Field by kind permission of Mr. Ioan Davies


PWYLLGOR / COMMITTEE
Cadeirydd/Chairman: Hugh Evans
Is-Gadeirydd/Vice-Chairman: Elgan Thomas

Ysgrifennydd Fygedol/Show Secretary: Liza Jones
Trysorydd Fygedol/Hon Treasurer: Huw Davies
Ysgrifennydd Y Rhaglen/Show Schedule Secretary: Helen Hickman
MILFEDDYGON / VETERINARY SURGEONS
Teilo Vets Ltd
Beechwood Industrial Estate, Talley Road, Llandeilo SA19 7HR
01558 823377
Bio Security Arrangements
DEFRA BIO SECURITY Arrangements Must be Implemented!
MYNEDIAD / ADMISSION
Oedolion/Adults : £3.00
Plant/Children dan 16/under 16 : Free